TOKYO CALENDAR
2017/2018
Annual calendar was a commission work for TOKYO student association of Aalto University School of Arts, Design and Architecture. TOKYO Calendar has been published since 1978 and the designer of the calendar is selected annually through a competition.
My goal was to design a compact and most of all practical calendar for Aalto ARTS students which also differs from the previous calendars.

To reduce the size a light 80gsm paper stock was chosen for this purpose.
The calendar is printed with two spot colors, red and blue, on 80gsm Munken Print paper, which I found practical and durable with most pencils and markers.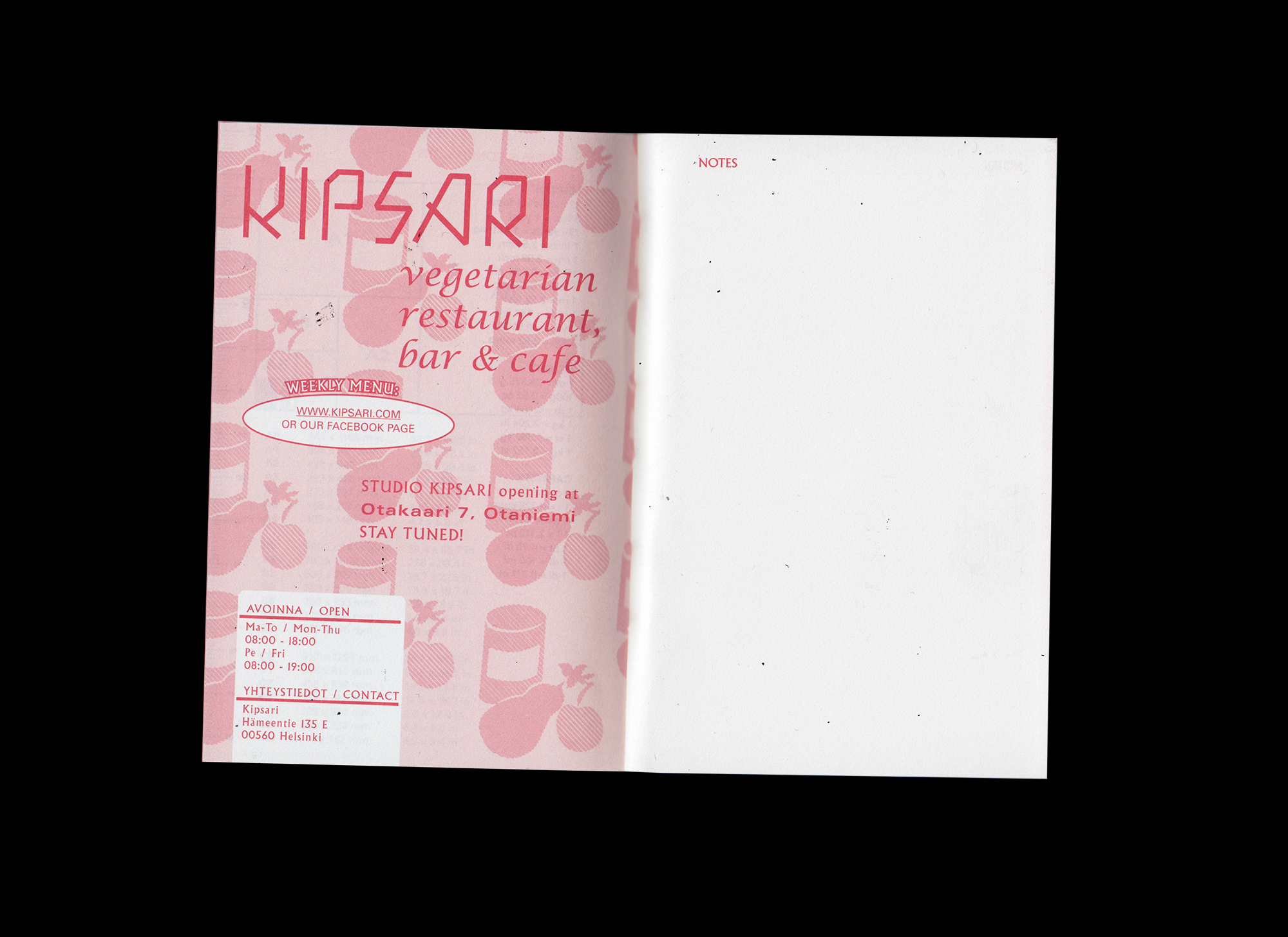 EARLY 3D PROTOTYPE